"
You always say we should never stop being curious, to always open any curiosity door we find."
"Dustin..."
"Why are you keeping this curiosity door locked?
"

–Dustin Henderson and Scott Clarke, November 12, 1983
Dustin Henderson, portrayed by Gaten Matarazzo, is a major protagonist in the first three seasons of Stranger Things. He is best friends with Mike Wheeler, Lucas Sinclair , Eleven and Will Byers.
During the events of Season 2, Dustin played a major role in the plot by discovering and raising D'Artagnan, which he later discovered to be a juvenile demogorgon. He turned to Steve to deal with D'Artagnan, and later joined forces with the rest of the gang to save Will and all of Hawkins. He, along with Steve and his friends, assisted in burning the expanding network of the Mind Flayer, providing a distraction while Eleven closed the Gate for good.
History
Main article: Dustin Henderson/History
Personality and Traits
Dustin is an observer and a protector of the unity within the friend group. He frequently resolved the conflicts within the group by drawing their attention to what was going on around them. He had a neutral, level-headed approach to Eleven and the supernatural events unfolding around them; in some ways, he was a negotiator between the open-minded Mike and the skeptical Lucas.
Dustin is also the most scientifically inclined of the group (despite his love of fantasy) and may be the most intelligent of the quartet- notwithstanding his bad judgement in keeping Dart as a pet, although even this unexpectedly saved the group in the end.
Relationships
Familial
Dustin and his mother shared a close bond with each other. The two always cared for each other deeply and would exchange friendly conversations. Despite having a strong trust, he had to occasionally lie to his mother, particularly regarding the situation about Dart and the subsequent death of their pet Mews. But since those events occurred in her mother's unawareness, she often thought he was telling the truth.
Non-Familial
Dustin met Mike along with Lucas and Will in the fourth grade, way after the three had initially met. Due to this, Dustin doubted whether he was on the same level of friendship with Mike that Will and Lucas were. However, Mike very much considered Dustin to be one of his best friends, along with Will and Lucas. Dustin was level-headed with Mike, being supportive of him and Eleven while also willing to call him out for any questionable behavior.
While they had an argument over the situation regarding Dart, their friendship never turned bad as he directly headed to Mike's house to warn him about its danger and also searched for him with the group during the Demodogs' invasion. Dustin also supported Mike's plan to distract the Demodogs from El and Hopper by burning the tunnels of the Upside Down, proving that they still endanger themselves to protect their friends.
Dustin met Lucas in the fourth grade. The two generally got on well. They were sometimes unified in their doubt or disbelief when confronted with strange events and possibilities. However, they would occasionally argue. His friendship with Lucas turned cold when he discovered that Dustin lied to him about Dart, but they eventually made up and remained friends.
Dustin met Will and his friends when he joined their school in the fourth grade, quickly becoming close friends. Dustin was determined to stay cool and collected while searching for the missing Will as he realized that he needed to be level-headed​ if he wanted any chance of saving his friend. Dustin wanted the group of kids to stick together no matter what, as he knew that together, they would make the most progress.
Dustin's initial attitude to Eleven lay somewhere between Mike's open-mindedness and Lucas's skepticism. He became considerably kinder to her after discovering she had "superpowers", although he retained a degree of indifference towards her. After the incident with Lucas, he was quick to call her out on a questionable use of her power, though he later admitted that it was "awesome". While it's unclear if he saw her as a member of the "party" at that point, he did assist Mike in looking for Eleven after she had ran away.
After Eleven saved him and Mike from bullies, he proudly declared that she was their best friend and thoroughly cared about her from that point on. Following her apparent death, Dustin revealed that they reminisced her and talked about her almost everyday when she was finally found alive and reunited with them.
In 1984, Dustin and Steve form an unlikely bond while trying to hunt down D'Artagnan. Dustin tells Steve about his attempts to win the heart of Max, where Steve gives advice on how to approach women, and how to style his hair. When everybody else failed, Dustin was the one who convinced Steve to put aside his responsibility of protecting the group and instead assisting them in burning the tunnels infected by the Upside Down.
Steve later drives Dustin to the Snow Ball Dance, and gives him a pep talk before Dustin enters the dance.
As his friend's older sister, Nancy only has occasional interactions with Dustin. The first exchange we see them having is when Dustin offers Nancy a slice of pizza while she is on the phone, only for her to slam the door in his face. Dustin claims that Nancy 'used to be cool.' At the end of season two, Nancy dances with Dustin at the Snow Ball Dance, after Dustin was rejected by other girls at the dance.
In Season 2, at the Snow Ball, after seeing Dustin being rejected and ridiculed by girls, Nancy takes pity on Dustin and brings him to dance with her, attracting the attention of the girls who rejected him. Nancy tells Dustin that he is her favorite out of all of her brother's friends. She also tells him that girls at his age are 'dumb', but he'll 'drive them nuts' in a few years. They share a touching moment together, having a friendly slow dance.
In 1984, Dustin shared a bond with Dart, keeping him as a pet in a terrarium and feeding him nougat, but when he discovered the half-adult Dart eating his cat, he traps Dart in the basement to be killed, however he escapes, which ultimately leads to Dustin teaming up with Steve to find and kill him. Ironically, Dustin keeping Dart makes (Dustin's) friendship with Lucas Sinclair weak, but later on, this proved to bring the two boys back together as friends. In the season finale of Season 2 ("The Gate"), Dart seemed to forgive Dustin about the basement incident and accepted his nougat which let Steve, Dustin, Max, Lucas, and Mike escape their final encounter with the creature.
In 1984, Dustin's high score on Dig Dug at the Palace Arcade was beaten by a player called "MadMax." When a new student named Maxine "Max" Mayfield was introduced by Mr. Clarke, Dustin, along with Lucas got curious whether she could be "MadMax." When they confirmed their suspicions by watching her play at the Palace Arcade, both Dustin and Lucas formed crushes on her and started to compete for her affections. They invited Max to go trick-or-treating with them, but Max seemingly turned them which Dustin naively wondered if she said yes. However, when she appeared to them in costume on Halloween night, Dustin got excited and spent the night with her and Lucas. When Dustin discovered and befriended D'Artagnan, he decided to show him to Max in order to impress her, but she was disgusted by him. When the Party started keeping secrets about the Upside Down and the true circumstances of Will's disappearance, Dustin continued to keep the secrets as well, despite wanting to tell Max. When Dustin found out that Lucas told her, he got upset with him and was even more upset when he saw Lucas holding Max's hand as Steve Harrington protected them from a Demodog. A month later, at the Snow Ball, Dustin took Steve's advice to style his hair in order to impress Max. However, when Lucas asked Max to dance and she accepted, Dustin became heartbroken as he realized that Max preferred Lucas over him.
A year later, in 1985, Dustin seemed to get over Max as he fell in love with another girl named Suzie during his time at Camp Knowhere. However, Dustin continued to remain friends with Max.
Appearances
Comics
*Can be seen in flashbacks
Family tree
Memorable Quotes
Dustin:
"Shit. Shit. Shit. Shit. Shit. Shit. Shit. Shit."
"Do you eat kangaroos for breakfast?"
"She tried to get naked!"
"Man! These aren't real nilla wafers."
"No, no no! I hate this overpriced bullshit!"
"Mental."
"Lando Calrissian."
(Referring to Dart) "Yes. He had the same exact yellow pattern on his butt."
Dustin to Dart:
"I'm sorry, but you ate my cat."
Dustin to Steve:
Dustin to Troy & James:
"You better run! She's our friend and she's crazy!"
Dustin to Mr. Clarke:
"Why are you keeping this curiosity door locked?"
Dustin to Troy:
"Our friend has superpowers, and she squeezed your tiny bladder with her mind!"
Dustin to Mike:
"I don't need my baby teeth, Mike!"
"Mike! I found the chocolate pudding!"
"Lando!"
Dustin to Ted Wheeler:
"Son of a bitch. You're really no help at all, you know that?"
Dustin to Lucas:
"Sometimes, your total obliviousness blows my mind."
"She won't be able to resist these pearls... grrr."
Dustin to Mike, Will & Lucas:
"Guys? Guys? Why is nobody else wearing a costume?"
"It's a conspiracy, I'm telling you."
Dustin to Keith:
"Oh, so I'm the wastoid?"
Behind the Scenes
Character development
According to the original script, Dustin's character was conceived as an overweight boy with glasses who was the victim of frequent bullying at school. But most of the traits of the character were rewritten by the Duffer Brothers after it was decided Gaten Matarazzo was to be portraying the character. In the process, Dustin evolved into a buoyant nerdy character who'd resolve internal conflicts among his friends. Gaten's medical condition, cleidocranial dysplasia was also written into the character.[1]
Casting
Gaten was the first among the four boys to be cast in Stranger Things.Initially, he was considered for the role of Lucas during his first screen test in mid-2015 with Finn. However, after Caleb was also cast, it was decided the role of Dustin would be more suitable for Gaten. Regarding the decision, casting director Carmen Cuba said, "He was so perfectly able to capture the spirit of Dustin and also was so connected to his own unique self with such tenderness and humor that it was a big casting moment for us."[1]
Trivia
Dustin did not grow in adult teeth until approximately age thirteen because he has cleidocranial dysplasia, a genetic disorder involving delayed bone growth.
During the first season, Dustin's Dungeons & Dragons character race was revealed to be a Dwarf.[2] In the second season, his character class was revealed to be a Bard.
Dustin's home first appeared on-screen in season two.
In the original pilot script, Benny Hammond is at a couple of points referred to as "Benny Henderson", which could suggest that Benny and Dustin were originally planned to be part of the same family.
Dustin is the only member of the AV club that does not have any siblings.
Out of all the younger characters, Dustin curses the most.
He owns a set of hockey gears, though whether he plays the game is not known.
He often gets constipated, as confirmed by his mother.
According to the Montauk pilot script, Dustin was originally described to wear oversized glasses.
Gallery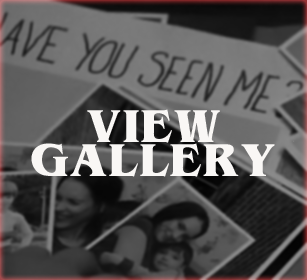 References
Community content is available under
CC-BY-SA
unless otherwise noted.