Billy Hargrove is a main character and a secondary antagonist in the second season of Stranger Things.
History
Background
At some point, Billy's father Neil Hargrove married Susan Mayfield, making Billy a stepbrother to Susan's daughter, Max Mayfield.
In 1984, Billy and his new family moved from California to Hawkins, Indiana, and he began attending Hawkins High School.
1984
Billy arrived at Hawkins High School in his blue Camaro with his stepsister Max. As Max skateboarded towards Hawkins Middle School, Billy got out of his car and was noticed by several students including Steve Harrington and Nancy Wheeler as well as three other girls who admired his figure.
On October 31st, Billy waited to pick up Max from school. When she arrived, he chastised her for being late and said next time it happened she would have to skateboard home. On the way home, Billy noted that Max seemed to enjoy their new town despite her denial of this. Billy then asked her whose fault it was that they had to move to Hawkins; Max muttered that it was his. Billy was enraged by this comment and began speeding and yelling. Billy then threatened to run over Mike Wheeler, Dustin Henderson, and Lucas Sinclair as they were cycling home. Max grabbed the steering wheel and swerved to the other lane to avoid collision with the boys.
That night, Billy attended Tina's Halloween party and impressed many Hawkins teenagers by winning a drinking contest; a contest that Steve Harrington, a very popular student at their school, had up until then claimed the title of. Billy quickly gained Tommy H. as a friend and lackey. Tommy H. then introduced Billy to Steve Harrington. Although the introduction was brief, it ignited a rivalry between Billy and Steve.
Billy joined the school basketball team and played against Steve, demonstrating skill and strength over him. Billy's team won easily against Steve's team. That day, Billy was waiting with a date at his car for Max to come. However, Billy got annoyed waiting for Max and left with his date, being angered further when his date called Max his sister. When Billy next played Steve in basketball, he and Tommy wound him up about his failing relationship with Nancy while in the showers. Billy also made Steve unnerved by giving him questionable advice about girls in general and that "there are always other bitches".
One day, when Billy saw Max leaving her school with Lucas Sinclair, Billy questioned Max if she knew him, and Max denied knowing Lucas. When Max got into his car, Billy told her that there are people in the world who she should avoid and that Lucas was one of them. Max tried to stand up for herself, but Billy tightly gripped her arm and reinstated his command. As they drove home, Max quietly cried. Billy was further angered by Max when he saw her with Lucas a second time at the arcade. Max tried to convince Billy that she wasn't hanging out with Lucas, but she fails to convince him. Billy then reminded Max of what happened when she lied, possibly breaking her skateboard as punishment.
Later that day, Billy was lifting weights and listening to loud music while Max was trying to fix her skateboard.
Max later left with Lucas without Billy knowing. His father and step-mother arrived home later that night as he was preparing to leave on a date. When his father and step-mother found Max gone from the house, his father angrily questioned Billy where his step-sister had gone. Billy replied he didn't really know where she went before stating that he didn't acknowledge Max as his family. Infuriated with Billy for his behavior and for disrespecting his stepmother, his father pushed him against the wall and hit Billy. He then ordered Billy to cancel his date and find his step-sister. After his father and step-mother left, a few tears escape his eyes, showing that Billy wasn't as tough as he seemed when it came to his father.
Billy first went to the Sinclair house to look for Max. Unable to find her there, he then left for the Wheeler residence. Mike's mother, Karen, having just gotten out of the tub because her husband wasn't answering the door, greets him and Billy flirted with her before getting the directions to the Byers residence, the hangout for the boys. Billy drove to the Byers residence, finding Steve and the rest of the kids there. Billy pushed Steve away and threatened Lucas to stay away from Max, and in response Lucas kicked him in the groin. Before Billy could harm him, Steve intervened. Steve then initiated a fist fight with Billy who had the upper hand initially before Billy recovered and started brutally beating Steve to the ground. Max, having had enough, drugged Billy with the syringe taken from the lab and made Billy promise to leave her and her friends alone.[1]
Personality and traits
Billy is captivating, wicked, suave and edgy with a violent and unpredictable nature revealed only to those closest to him, especially those of a younger age. He acts antagonistic to Steve and sees him as a rival to overcome. He also displays signs of prejudice, warning his stepsister Max to stay away from Lucas, then later attacking Lucas simply for standing next to Max. He drives a blue Camaro and is a drinking-game pro, immediately becoming keg king in Hawkins. Despite this reckless attitude, Billy struggles with problems at home: namely, his abusive father, who treats him much like he treats his own step-sister.
Relationships
Neil is Billy's father. Neil is shown to be abusive towards Billy, both physically and verbally threatening him. His father's abuse is visibly distressing for him, and is likely the source of his violent behavior.
Susan is Billy's stepmother. Billy's exact feelings towards Susan are currently unclear. However, considering his disdain towards Max, it is possible he feels the same towards Susan.
Max and Billy are stepsiblings. They have a complicated history and difficult relationship. Billy would often treat Max in a controlling, domineering fashion.[2] Billy also does not like when people refer to Max as his sister, which amplifies his hate for her.
Shortly after his arrival, Billy started a rivalry with Steve, surpassing him and claiming his title as "King" of the high school. In "The Gate" their rivalry turned violent when Billy discovered that Steve was trying to prevent him from seeing Max. He brutally beat Steve, injuring him considerably, and was only stopped by being sedated by Max.
When Billy began to outperform Steve, Tommy gladly became Billy's lackey. It remains to be seen if Billy cares about Tommy in any capacity.
Appearances
Family tree
Memorable Quotes
Billy to Steve:
"I've been waiting to meet this "King Steve", everybody's talking so much about!"
Billy to Lucas:
"You're so dead, Sinclair."
Behind the scenes
Character development
The Duffer Brothers wanted to introduce Billy into the series because "it was important to [them] to have a human villain in there that could disrupt the lives of our characters."[2]
The character draws inspiration from Stephen King's human villains who are often as bad or worse than the supernatural evil.[3] The Duffers encouraged actor Dacre Montgomery to look to Jack Nicholson's work for inspiration for the role, in particular, his portrayal of Jack Torrance in the 1980 film The Shining.[4]
Montgomery's mullet is a wig. [5]
Casting
The character's identity was first revealed to the public via a casting call obtained by The Hollywood Reporter.[6] On October 14, 2016, it was revealed that the role had gone to Australian actor Dacre Montgomery.[7]
Montgomery submitted an audition tape after being informed by his manager that Stranger Things was casting two regulars. In the tape, which was made in the style of a short film, Montgomery danced to '80s music wearing only a g-string, leather jacket, and "crazy glasses." He was offered the role of Billy after a Skype call with the Duffer Brothers.[8]
Trivia
On October 25, 2017, streaming music service Spotify created playlists based on main characters, coinciding with the premiere of Season 2. Billy's playlist is Billy's Pedal to the Metal, described as "80s hair metal and aggro rock paired best with after-school beatdowns, road rage, and mullets."
Another possible inspiration for Billy is Ace Merrill from Stand By Me because of his treatment towards Lucas and Max.
Gallery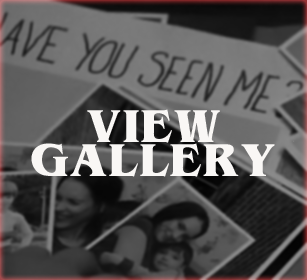 References
Community content is available under
CC-BY-SA
unless otherwise noted.